Eastern Earthmovers Health and Safety at Work.
The Health and Safety at Work Act 2015 (HSWA) is New Zealand's workplace health and safety law.
It introduces new responsibilities for managing the work-related risks that could cause serious injury, illness or even death. HSWA recognises that to improve our poor health and safety performance we all need to work together. Government, businesses and workers must establish better leadership, participation in, and accountability for people's health and safety.
Everyone who goes to work should come home healthy and safe. To achieve this, HSWA provides a new way of thinking.
The Health and Safety at Work Act:
ensures everyone has a role to play

makes everyone's responsibilities clear

focuses on managing work risk

requires those who create the risk to manage the risk

requires businesses to engage with workers and enable them to actively participate in health and safety

allows flexibility in managing health and safety risks.
The meaning of 'so far as is reasonably practicable'
Many duties under HSWA apply 'so far as is reasonably practicable'. It's an important concept that involves doing what is reasonably able to be done to ensure people's health and safety under the given circumstances.
Something is 'practicable' if it is possible or capable of being done. 'Reasonably' doesn't mean doing everything humanly possible to manage a risk. It means doing what other businesses would reasonably do in the same situation.
Different businesses have different risks – it all depends on the type of work you do.
What every business needs to understand is:
what its work-related health and safety risks are – particularly those that have the potential to cause workers and others serious injury or illness

the likelihood of those risks occurring

the degree of harm that could result from those risks

the options to eliminate the risks

the options to minimise the risks (where they can't be eliminated)

the associated costs.
Consideration of cost should only take precedence over safety when it is grossly disproportionate to the risk.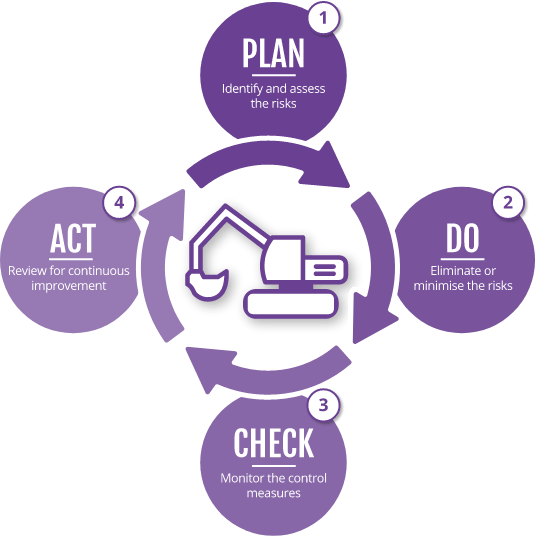 For further information on the Health and Safety Work Act, use the button below to take you direct to the worksafe website.
All our team are suitably trained, qualified, experienced and authorised including as where appropriate:
Class 4 & 5 Heavy Truck Licence
Site Safe Passport
Site Specific inductions as required by customers
All vehicles are equipped with first aid kits and fire extinguishers
Detailed Safe Work Method Statements for all tools and machinery provided
Comprehensive Health & Safety Manual and ongoing training
Staff are provided with all the Personal Protective Equipment they require
Our fleet and equipment are both internally and externally maintained, repaired and inspected including:
Daily checks by operators
Monthly checks by workshop and external providers
Certificate of Fitness from VTNZ on all trucks and trailers
All drivers have the appropriate PPE including Safety Boots, Gloves, Hi-viz Clothing, Hard Hat, First Aid Kit and Fire Extinguisher
All drivers are subject to our drug and alcohol policy.  We maintain a zero-tolerance approach to drug use.