First established in 1999, Eastern Earthmovers Ltd is based in and covers South & East Auckland. Family owned and operated, Eastern Earthmovers Ltd specialises in residential & light commercial Earthmoving.
We started off the back of many years of experience in construction, Eastern Earthmovers Ltd now covers most aspects of Earthworks, Cartage and Aggregate supply. We have a wide range of late model Caterpillar heavy equipment and Fuso trucks. We operate a number of clean-fill sites to cater for your soil disposal requirements, and have an aggregate supply yard for customer convenience.
Contact us anytime and we can offer professional advice along with a quotation.
we support and promote workplace safety

Our Services
At Eastern Earthmovers we are dedicated to providing nothing but the best service across all of the earthmoving excavation and cartage fields. If your project requires any additional special requirements, click here to make contact with our skilled team.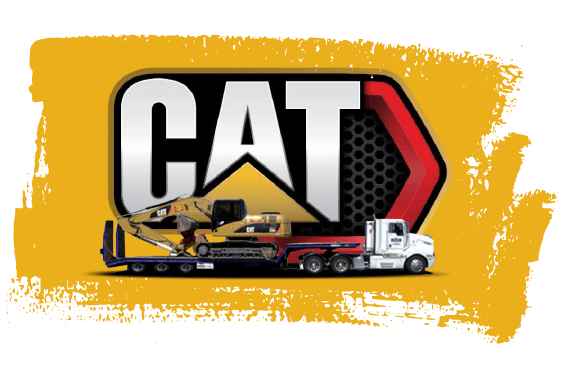 Excavation
Our excavation services include small excavations for footings and foundations, etc., through to bulk excavation.
We operate a wide range of Caterpillar excavators 1.7 tons to 25 tons, bulldozers, bobcats, rollers and soil compactors.
We have a fleet of four-wheeler trucks and truck & trailers to cart away any unwanted spoil to landfill and can supply and place any aggregate that may be required.
Foundation Excavation
Our foundation excavation service includes a full range of different sized excavators available for the smallest of foundations through to larger commercial projects.
We have rock breaker attachments available when required. Our small four-wheeler trucks can access tight spaces.
Hole Drilling
Our hole drilling service includes a full range of different sizes excavators able to drill to a maximum depth of 7 metres. A wide variety of auger drill attachments is available.
Demolition
We are able to demolish garages, small buildings, clear sites of rubbish and vegetation as needed.
Truck Hire
We have a variety of different sized trucks available to cater for a wide range of transport requirements. Truck & trailer units are available for larger loads or bulk cartage, six-wheeler trucks for general work, and four-wheeler tip trucks for tight access sites.
Aggregate Supply & Delivery
Eastern Earthmovers Ltd has an extensive range of aggregates available for sale and delivery. Our supply yard is in Brookby, South Auckland and is open 6 days a week and after hours by arrangement.
Our Aggregates Available
We are able to supply and deliver all products available from quarries in the Auckland region.
GAP 7
GAP 7 is a fine metal used as a compacted base under pavers or as a base layer before laying concrete.
GAP 20
GAP 20 metal is commonly used for driveways, pathways, or as a base course for concrete & paving. Once compacted, GAP 20 binds together very well.
GAP 40
GAP 40 metal is most commonly used as a base under metal driveways, under paving, or as a base layer under concrete.
GAP 65
GAP 65 is used for heavier projects, such as roading. It can be very useful as a sub-base where soft ground is a problem, around new subdivsions and commercial projects. Compacting is required.

GAP 100
GAP 100 is used for even heavier projects. It can be very useful as a sub-base where soft ground is a problem, around new subdivsions and commercial projects. Compacting is required.
NZ Steel Synthetic Aggregates
Melter Aggregates are a co-product of iron manufacture with uprisings. Melter Aggregates are a sustainable synthetic alternative to traditional aggregates.
For further information, click here
Brown Rotten Rock
Brown Rotten Rock is good for surfacing farm races, tracks, driveways and other traffic areas.

Black Sand
Black sand is used primarily by turf specialists. It is prized for its fine texture, that can pack into a dense sub-base before sowing grass seed. This has the benefit of minimising growth of any remaining weeds left on the ground to be sown.
Scoria SAP 7
SAP 7 is commonly used for putting underneath pipes or drain coil. It can also be used for levelling under paving stones and concrete. SAP 7 is no more than 7mm in diameter.
Scoria 25/7
25/7 Scoria is a clean drainage scoria commonly used around drain coil and behind retaining walls. The aggregate range is 25mm down to 7mm.
Scoria 50/20
50/20 Scoria is a clean drainage scoria commonly used behind retaining walls. The aggregate range is 50mm down to 20mm.
If you have any further questions regarding any of our services or aggregates and would like a quote, please make contact with one of our team today.
Our Gallery
Take some time to have a look through our gallery showing some of the projects we have completed.
Contact Us
PO Box 259-129 Botany, Auckland 2163
Freecall: 0800 683 246
Ph: 09 292 7486
Fax: 09 292 7487